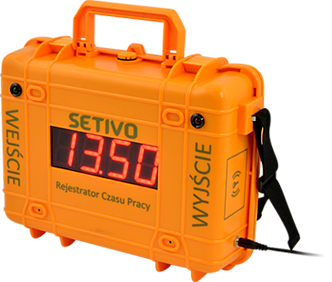 RCP (TAS)
Mobile time and attendance system is a portable device responsible for reading and transferring data from the read employees cards.
Product Features
There are some situations in which, in spite of the lack of necessary infrastructure, it is required to register the working hours of Your employees. Building sites are a good example of such circumstances.
The mobile time and attendance system includes RFID card reader (independent plugins and plugouts) and the transmission module which sends currently gathered data to the server. Its format is compatible with Skaut readers thus the module does not require any additional adjustments and it can be instantly used as one of the components of the system.
Mobile TAS is delivered as a durable and comfortable suitcase along with all the necessary modules and the battery which is used when conventional power supply is not available. One of the functionalities of the system is its positioning. Therefore card readings are unambiguously assigned to the place which prevents any malpractices.
It includes:
| | |
| --- | --- |
| | Power supply |